With the New Year upon us, it's the perfect time to look back and examine some success stories we have had over the past year.
I hope these three examples below will give you a better picture of what we do at Advanced Media, and how we continue to meet and exceed our client's expectations.
(Click Photos to View)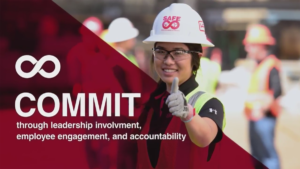 The Project: Produce a series of companion videos that support their NEW company-wide safety campaign. These videos were designed to communicate the importance of Hensel Phelps' new safety initiatives and motivate employees to adopt them.
What We Did: By utilizing real employees, and an informative V.O. (voice over) we were able to demonstrate authentic buy-in from the crews, staff, and owners of Hensel Phelps concerning their new safety initiatives. Leaning on these strengths we produced four distinct videos that were met with enthusiasm and success throughout the Hensel Phelps community – over 17K views on Facebook and 4.7K views on Youtube. Furthermore, these videos demonstrated Hensel Phelps commitment to safety nation-wide no matter the job.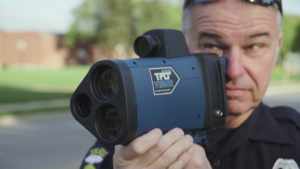 The Project: This Fall we traveled to Toledo, OH to produce a PSA for the City's Police Department about laser enforcement technology and its impact on Speeding in their community.
What We Did: The budget only allotted two days of filming. However, we were able to capture enough compelling material to produce not only the PSA they requested but also an additional three video programs for our PSA sponsor clients: Laser Technologies and Redflex. These programs were a deep-dive into how their technologies are keeping officers safer, allowing them to be more efficient, and protecting citizens from the dangers of speeding every day on the streets of Toledo. As well as being an excellent leave behind tool for their respective Sales Teams this outcome was an obvious win-win situation for both our clients and the Police Department of Toledo.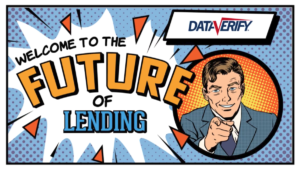 The Project: Produce a full-animated video program designed for a tradeshow booth in just two weeks from concept to completion.
What We Did: Projects can have extremely tight deadlines, and sometimes they can take drastic creative turns, occasionally we are lucky enough to have both. This was the case with DataVerify; After our initial concept meeting, we came away from the table with an idea everyone agreed upon; however, in the process of executing that idea, we discovered a better one. With such a tight timeline this was not ideal by any means. But, to do right by our client (which is always our goal first and foremost), we felt we needed to present the best idea not just the easy one. In the end, we went with the new direction, delivered on time of course, on budget, and received rave reviews. Furthermore, they even decided to incorporate the design and aesthetic of the video throughout the company in the form of trade show banners, a digital comic strip, and an animated email GIF.
In Short: We love using real employees to help tell authentic stories that resonate with their intended audience. Whenever, and wherever we can we make this a priority.
Video production is a considerable investment for any company no matter the size. This is why we always strive to be good stewards of your resources and deliver not only what's expected but more if possible.
Note: This mindset works exceptionally well when it comes to testimonial projects – there's usually plenty of brilliant footage that gets left on the cutting room floor.
And, finally, the creative potential of any project and the ability to pivot towards it without missing a step is crucial to positioning you and your next project above the competition.
Thanks again for making this year a rip-roaring success.
---